I No Longer Teach Judo At Harmony Hall Regional Center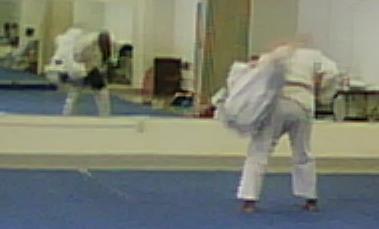 I taught Judo classes at Harmony Hall Regional Center for ages 6 to Adults from 2013 to 2015. I am no longer teaching there. For the moment, all classes I teach are Taekwondo with cross training in Judo and Western boxing, with limited introduction to Kyusho Jitsu. I will continue to practice my Judo skills on my own and visit other clubs as a student, an uke, etc.
Here is a link, as a reference, for people who still want to be graded independently in Cecil Ryu Judo.
For current classes at Harmony Hall for Judo, Register online:
Register by phone. Call 301-203-6040.
PLEASE CALL THE CENTER IN ADVANCE IN CASE THERE HAS BEEN A CLASS CANCELLATION BY THE COMMUNITY CENTER at 301-203-6040. You can also call my cell phone at 301-821-1614.
LOCATION
Harmony Hall Regional Center (Phillipine Room B)
10701 Livingston Rd
Fort Washington MD, 20744
Phone: (301) 203-6040 Fax: (301) 203-6050
Here is our page on Facebook and Twitter!
Favorite Links
Da Martial Arts Page (good reference for all styles)
Submit your URL to a quality web directory. We are listed in the Martial Arts Directory
More Yudo, Judo, and Jujitsu Links
Kazoku Martial Arts (Sanuces Ryu)
[USJF] United States Judo Federation
Norfolk School of Judo & Ju-Jitsu (Sasori Pyramid System)
Yudo Judo Links Filmed in Korea